photo studio - general view
the black track in the background might not be that useful - the spotlight in the foreground might be available.
photo studio general view
Here you see two of the tabs still in situ - the white grid is almost certainly available and all the black track is free to go. None of the screens or any of the other stuff are up for grabs as far as I know
There are a couple of spare spot lights around -
I don't know how many of them work etc.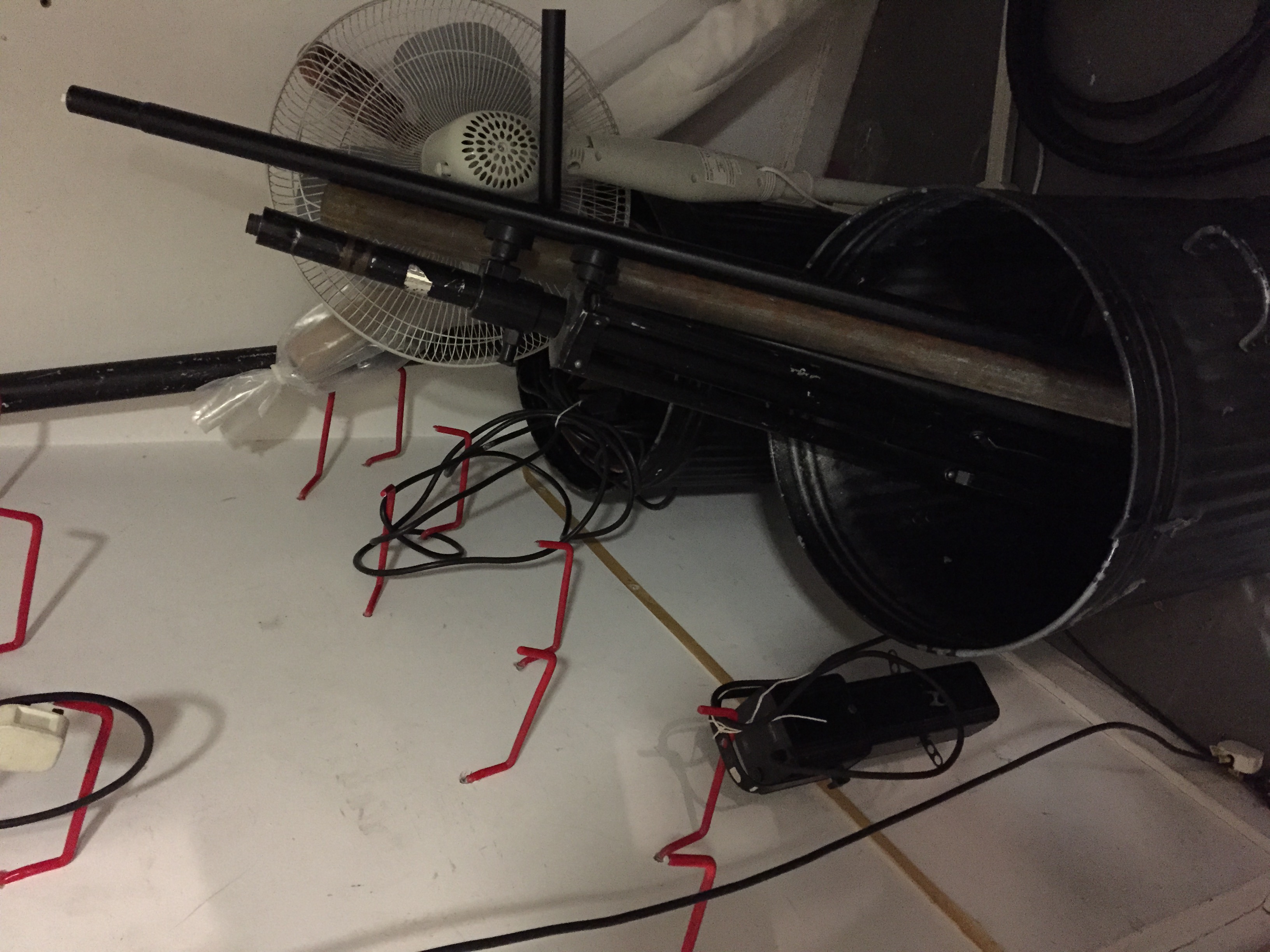 couple of spare spotlights
This spotlight is available
The next image shows the spec
Spec of available spotlight
Close up of Acre Jean track and tab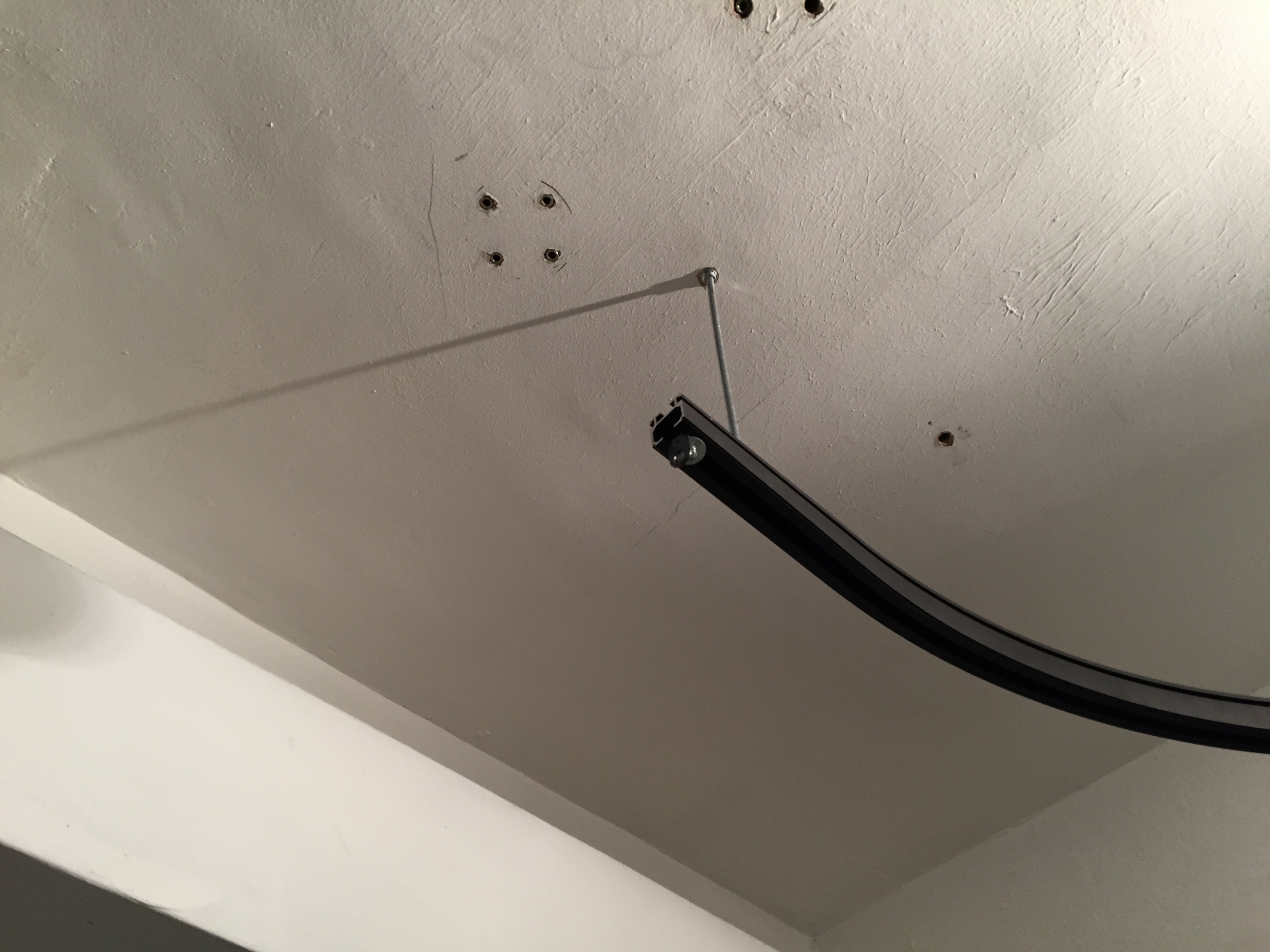 Close up of ceiling mount
Not sure if you can grind these rods out of the ceiling or unscrew them
Close up of rail etc
Top left you can see a bit of the grid bars - I think they are good to go too - they would love you to remove them I think!
Different angle showing the ceiling set up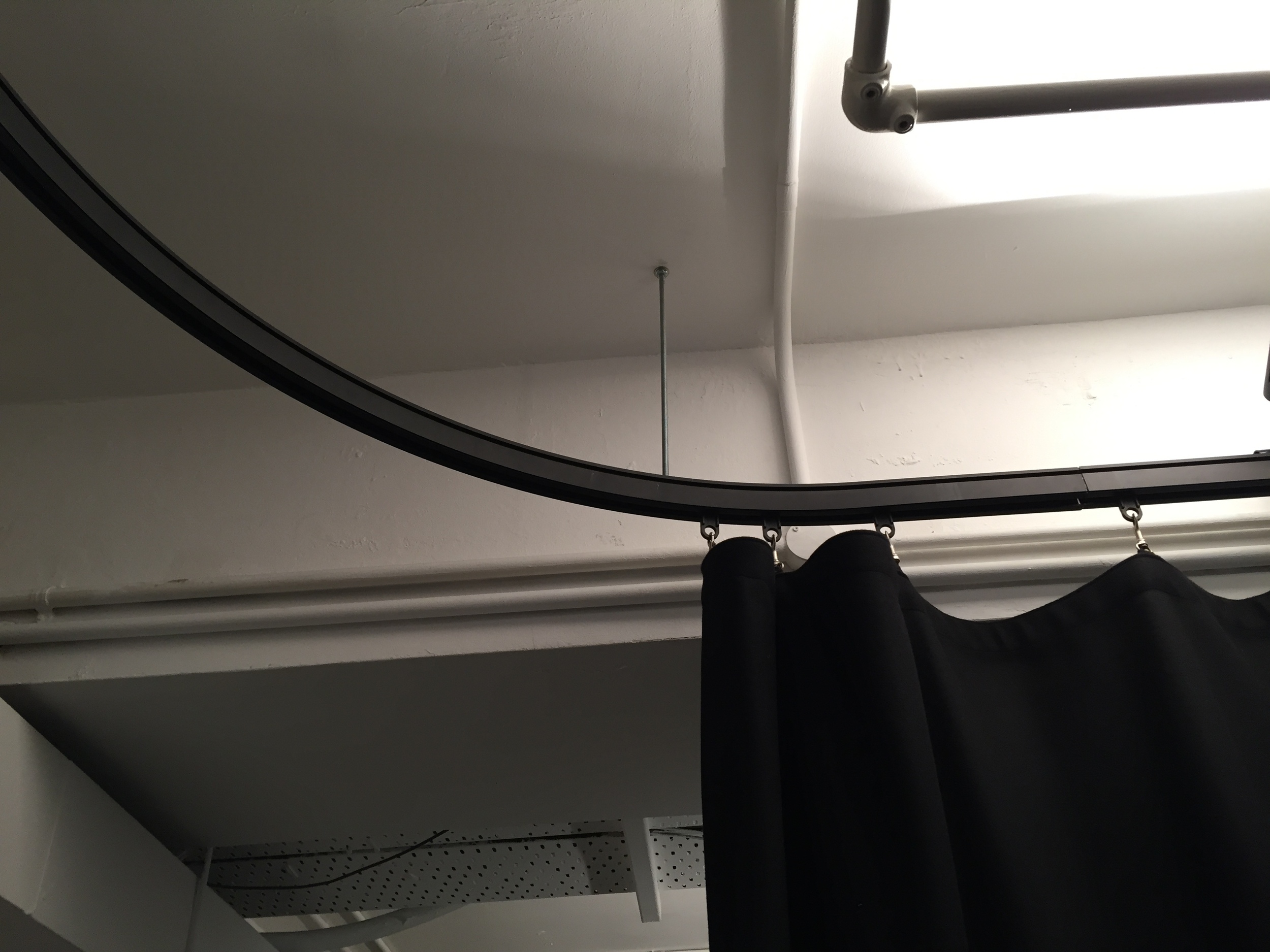 A better view of the track rails
This shows off the quality of the runners. Very high!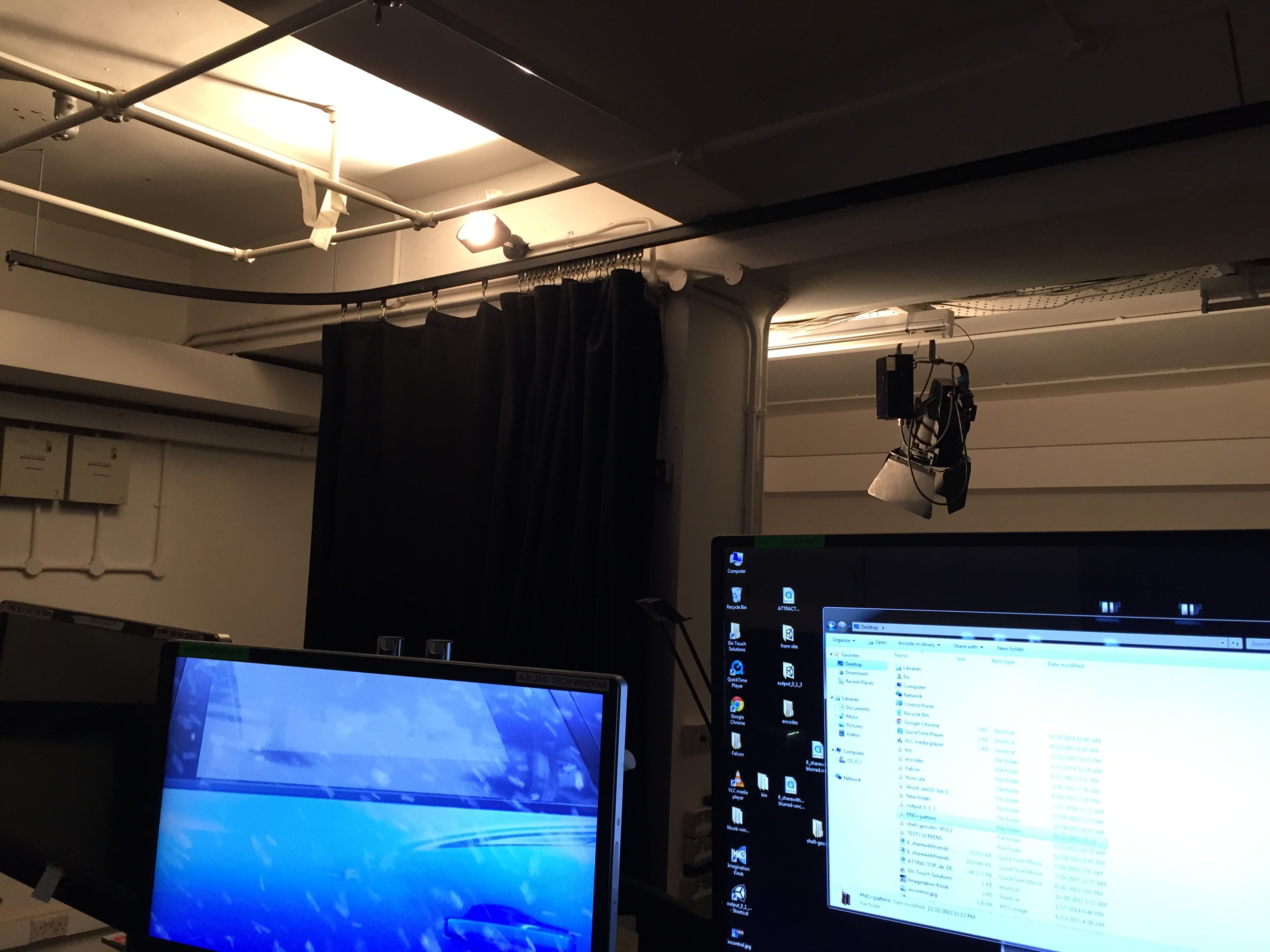 Ceiling Grid
Another view showing the second biggest Acre Jean drape
Acre Jean Black Tab
Acre Jean Tab
Close up of label on the biggest tab. This one is in a heap on the floor ready to be chucked in a skip!